Drew's Gift of Music 11th annual ride and dinner raises nearly $6,000
KNOX—Last Saturday, Drew's Gift of Music held their annual fundraiser in Knox, raising nearly $6,000 to further their mission to put instrumen…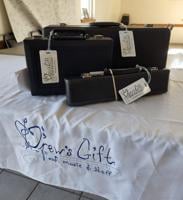 Drew's Gift of Music 11th annual ride and dinner raises nearly $6,000
Three instruments were given to Knox students, a regular feature in the Drew's Gift of Music fundraiser.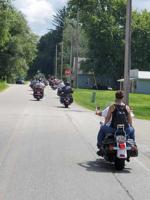 Drew's Gift of Music 11th annual ride and dinner raises nearly $6,000
Many bikes signed up for the fundraising ride. Participants followed a path across three counties and was led by Harold Welter.